Laos & Vietnam
Japan in the Eyes of Vietnamese Trainees
August 2018
Japan suffering from population decrease and Vietnam wanting income increase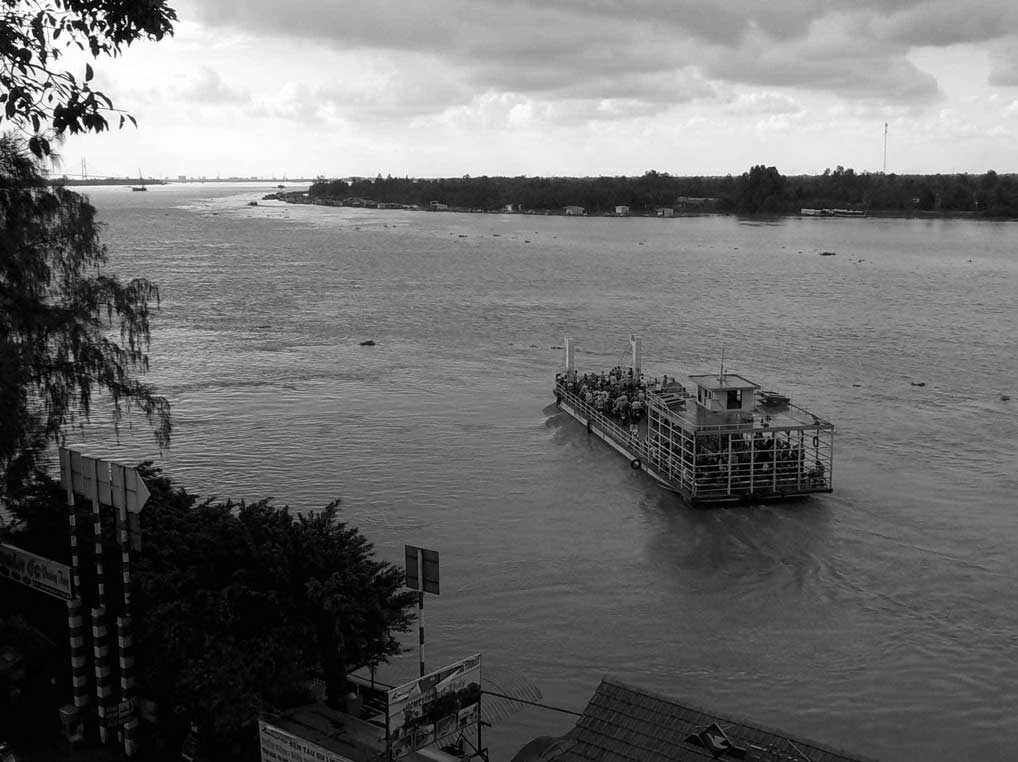 The number of newborns in Japan last year was 940,000 and the natural decrease of population was more than 400,000. One estimate says there will be a shortage of 4.16 million workers in 2020, the year after next, without any prospect for a recovery of birthrate. Companies and the government try to fill such a shortage with foreigners and now the number of foreigners working in Japan has reached 1.28 million. Among them, technical intern trainees and international students account for 40 % and the number of the Vietnamese is increasing rapidly, replacing the Chinese.
However, the system and laws to accept foreigners and our society are not matured enough and each case is becoming a human right issue and cases as a whole, a social issue. Unpaid wages, overtime work, confiscation of passports, power harassment and sexual harassment, deportation, collection of guarantee money and despise and discrimination against other Asian people. The reason these problems occur is only because Japanese people do not understand or turn a blind eye to the background of foreigners such as their way of life back home, their hopes and large amount of debts they shoulder to come to Japan.
Hometowns of about 200,000 Vietnamese people working in Japan now are not Hanoi or Ho Chi Minh City where countless motorbikes and cars are causing terrible traffic jams and high-rise buildings are being constructed one after another. Most of them are from rural areas left behind from the economic development. For this report under the title of "Japan in the Eyes of the Vietnamese", I visited their hometowns.
Workplaces where the Vietnamese work
An idea to cover this theme started with my experiences to work at a food factory and a parcel sorting site to see with my own eyes Vietnamese workers who are said to be "increasing rapidly".
It was Sunday. A minibus from the closest station to the food factory was full. On this day, the Japanese language proficiency test was conducted and the company wanted to fill the absence of a large number of foreign workers with temporary workers. All the sings explaining hygiene compliance clauses and work procedures are written in Japanese and Vietnamese, which was beyond my imagination. There are a few Chinese and Filipino workers but 70 to 80 % are Vietnamese. A leader of each section is also served by a Vietnamese who can speak Japanese to some extent. Only office workers, a site supervisor and us temporary workers who cover absent foreigners are Japanese. The hourly wage is just 1,000 yen and a transportation fee is not provided.
At a parcel delivery company which is suffering from a continued serious shortage of labor due to a sharp increase in net shopping, a video explaining a workflow and precautions has Vietnamese subtitles, too. Looking at the names on time cards and pricking my ears to conversation around me, I noticed that this company is apparently depending on a large number of Vietnamese workers.
Reason for "popularity"
These two companies put help wanted ads on the Internet every day and when there is a labor shortage, they put a heading "urgently wanted". On such a day only, they add a surcharge on the hourly wage and provide transportation fees, too. Working at these workplaces with Vietnamese people, I thought that a short break should be taken once per about 90 minutes in order to keep their health, morale and product quality. If prices of boxed lunches or parcel deliveries increased by 100 yen, there would be no boycotting or no confusion in society.
However, I was surprised to talk with some Vietnamese people. Even the jobs which are avoided by the Japanese and suffer from a labor shortage before other jobs or industries are popular among them. The reason is that they can do those jobs even if they cannot speak Japanese. Also, there is no overtime work and they can take a day off for sure.
Until they land jobs which require Japanese ability, they need prior investment for tuition fees and study hours. In addition, compensations, working hours and days-off of small businesses are often unclear. The "popularity" comes from such judgement.
Technical intern training program criticized as "slaves"
The "technical intern training program" to accept foreigners as trainees started in 1993. Originally, it aimed at "international cooperation" to connect Japanese techniques to economic development of developing countries. Now, training categories have expanded to 77 jobs including farming, fishing, construction and nursing care and the training period is up to 5 years. According to the Japan International Trainee and Skilled Worker Cooperation Organization (JITCO), accepting foreigners by the supervising organization type accounts for 96.4%, and 70% of the trainees work at small companies with less than 19 employees. The number of technical intern trainees reached 274,000 at the end of last year, which is about 1.8-fold increase from four years ago.
This supervising organization type is the one I focused on in this report. Trainees pay sending companies an agent's fee (commission) and sending companies are supposed to provide Japanese lessons before the departure, make necessary documents to work, monitor them after arrival in Japan and deal with troubles. However, a breakdown of this agent's fee which lays a burden on trainees is unclear and the price ranges from 400,000 to more than 1million yen depending on sending companies, which is considered as a problem.
In addition, there is a huge gap between an official stance of "international cooperation" and a true intention of "securing cheap labor force". According to a report by the Ministry of Health, Labor and Welfare, about 70 % of the accepting companies have violations of the labor laws and more than 4,000 companies were pointed out so. Specific violations include working hours, safety standards, wage surcharge and hygiene standards in descending order and there are some dishonest companies which have multiple violations. International criticism is arising, "Isn't it discrimination as trainees are foreigners?" or "Isn't is a slave system or human trafficking?", which lowers international reputation of Japan.
Wining and dining by accepting companies
"Shacho, shigotonani? Mensetsu? (President, what's your job? Interview?" A bar hostess asks me a question in broken Japanese. She talked to me as she was putting her hand inside my shirt and touching my chest. Their customers are Japanese, Korean and Chinese in descending order. Some of the bar hostesses ask for a chance to go to Japan. Many of the customers are from Japanese companies which want to accept Vietnamese trainees. I went to a karaoke (KTV) bar for entertaining Japanese companies which is mentioned in the video interview of one executive of a sending company.
A bar proprietress of about 40-year old came out of a thick door and gave a clear explanation of their charge system in US dollars including a date with a hostess outside the bar. On both sides of a quadrilateral hallway, there are about 10 private rooms with about 12 tatami mats in area each and each has karaoke sound equipment, sofas and carpet which look as good as those in a high-class club. This is not a shady entertainment area. It is a basement of a four-star hotel in the capital city Hanoi. According to their system, a customer enjoys karaoke and drinks with a hostess he chooses in a private room, goes back to his room and then the hostess visits his room at midnight. That explains why there are no ill-matched couples on the street.
Their charges are more expensive than the market prices of Thailand whose GDP per capita is 2.5 times more than that of Vietnam. This may be because of rarity value of hostesses speaking Japanese. However, in this country, the adult entertainment industry is strictly banned, not even quietly condoned. Therefore, they probably pay a large amount of connivance fees to the police and governing authorities.
Such entertainment fees are added to the agent's fees paid by trainees who come to work at companies suffering from a labor shortage. Trainees are working too hard to sleep in Japan in order to pay back the debts. If they want to enjoy nightlife, Japanese companies who come to Vietnam for interviewing trainees should play with their own money.
Foreign student in name only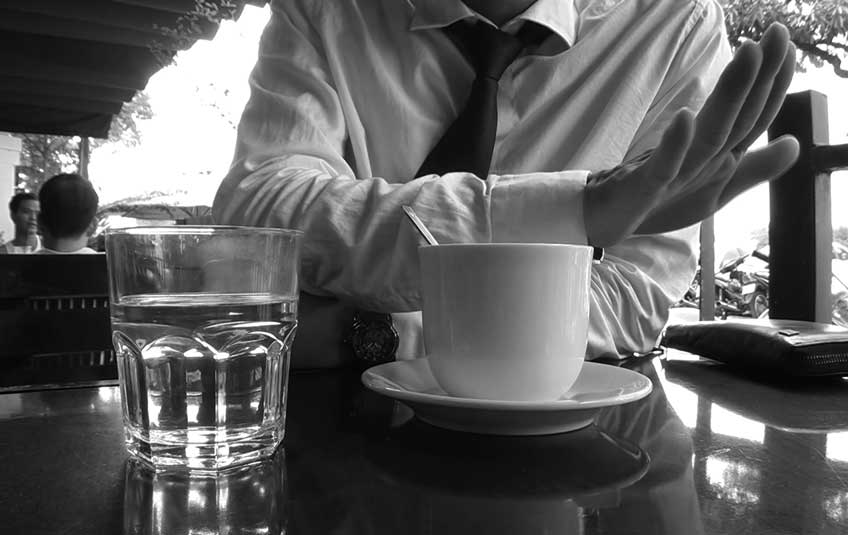 Even though there are not so many things they can learn only in Japan, the reason the number of foreign students is increasing to a record number is that the government opened the door to those whose purpose is other than study and made their entry easy. The number of Vietnamese students reached 75,000 this year and surpassed the number of the Chinese as in the number of trainees. In Vietnam, brokers fuel a study-in-Japan boom and the number of Vietnamese students in Japan is increasing by 10,000 year by year. They are allowed to work up to 28 hours a week by the law and they also support workplaces suffering from a labor shortage.
While the trainees cannot change jobs and their period of stay is five years, foreign students can choose a part time job freely and keep staying in Japan if they enter further education. Yet, foreign students have to pay not only agent's fees to come to Japan but also tuitions and living expenses in Japan by themselves. Therefore, most of them illegally do part time jobs for more than "28 hours a week". As they have to attend classes in the daytime to keep their residential status, they often work a night shift.
While foreign students are exhausted with part time jobs and cannot concentrate on study, brokers, workplaces for their part time jobs and Japanese language schools are gaining financially.
By the way, the agent's fees to pay to sending companies in Vietnam are about 800,000 to 1 million yen on average. From the perspective of the Vietnamese whose GDP per capita just exceeded 2,000 dollars, it seems to worth more than 5 million yen. The breakdown is mainly composed of approximately 400,000 yen to pay to the Vietnamese government, prior training expenses and travel expenses. However, added to them are guarantee money, commissions to brokers and sometimes fees to entertain accepting Japanese companies I pointed out in the video report, which makes the total price more than 1 million yen.
Quang (28) whom I interviewed both in Kobe and Hanoi is one those Vietnamese students. Although he went to a Japanese language school and a vocational school for four years in total, he was absorbed in part time jobs and could acquire Japanese language ability only to that extent. Furthermore, his priority became earning much money in a short time so he shut his mouth tight about a sending company he started working for after his return to Vietnam.
The Japanese government has a plan to increase the number of international students to 300,000 by 2020 and the number of Japanese language schools is rapidly increasing, surpassing a record 640 schools nationwide. There are even vocational schools exclusively for foreigners. However, incorporated educational institutions are less than a quarter and close to 70 % of them are occupied by those managed by real estate businesses and staffing agencies.
Trainee looking back "It was good"
Meanwhile, there is a former trainee who accepted a video interview with showing her face. Nguyen Do Thi Thao (24) worked as a trainee of automobile parts inspection in Matsuyama City, Ehime Prefecture, for three years after 2014 and landed a job at a shipping company in Ho Chi Minh City after returning to Vietnam. Half of their clients are Japanese companies. She says the measuring technique she learned at the inspection job in addition to Japanese language ability are helpful for her current job.
Thao is also from MeCong Delta region where Cong's family lives. What is different from his case is that the agent's fee she paid to come to Japan is 400,000 yen, which is relatively reasonable, and she could paid back the debt in the first year. And in the second year and after, she could send about 600,000 yen a year to her family back home. After her accepting company deducted a rent and living expenses from her salary, her net income was about 110,000 yen. She also learned Japanese and was given opportunities to visit Osaka, Kyoto and Hiroshima, leaving her fun memories in Japan.
Unless a sending company tries to make money with unclear agent's fees or an accepting Japanese company or a school discriminates a trainee because he or she is a Vietnamese, a trainee can sincerely talk about his or her experience in Japan with a smile saying "I was lucky to go to Japan" like Thao.
Former Vietnamese refugee's struggle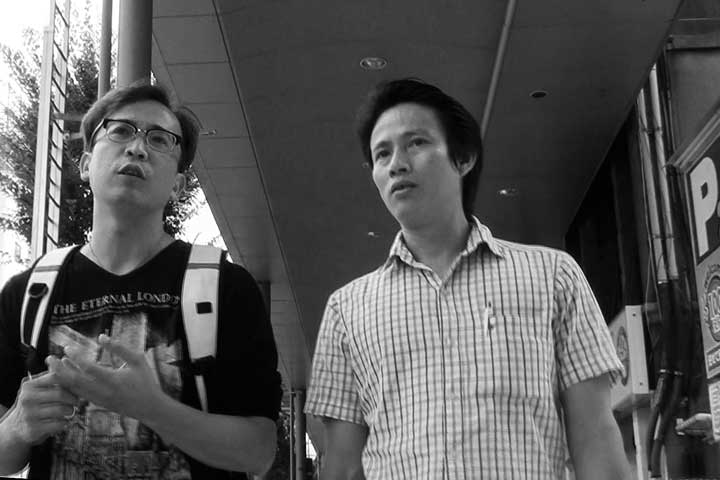 According to the Aichi Prefecture Trade Union Confederation, the number of "missing technical intern trainees" amounted to 7,089 last year. Trainee Cong (34) who appeared at the beginning of the video report came to Japan to learn skills on rebar but was made to be engaged in decontamination work of sewage pipes polluted by radioactivity emitted by the Fukushima Nuclear Plant Accident for one and a half years in addition to welding and building demolition. His monthly salary was about 80,000 to 90,000 yen without any danger pay, and on a rainy day when he couldn't work, he was collected about 50,000 yen, on the contrary. However bad the labor environment is with low wages, when trainees complain, they are "deported" or if they quit, they are considered "missing". Even if they find jobs by themselves, they have no choice but to work secretly, or return home at their own expenses.
Bungo Okabe (37), a representative of the Fukushima Foreign Trainees and Students Support Network, rescued these trainees who had nowhere else to go due to contract violation by accepting companies and other reasons at a shelter named "Hinata" in Koriyama City, Fukushima Prefecture after last January. One Vietnamese woman as far as from Fukuoka came to ask for help by taking Sanyo Shinkansen and then Tohoku Shinkansen. At the busiest period, he rescued 15 people and made efforts to step in between companies and public offices to claim unpaid wages, apply for unemployment insurance payments and find new places to work.
As is mentioned in the video report, Okabe is one of the Vietnamese refugees. Fleeing from persecution and suppression to the South after the unification, he was taken by his parents who escaped the home country as boatpeople, and after staying in a refugee camp in Malaysia, he came to Japan at the age of eight. He transferred to a Japanese elementary school but couldn't understand Japanese and was bullied not only by classmates but also by teachers. He looks back his first return to his hometown during his summer vacation in the second year of the junior high school. "I was shocked to see a gap between poverty-stricken Vietnam and Japan and thought I was lucky to be able to be grown comfortably and educated in Japan, and also, how unfair it is." His shock and resentment were the starting point of rescuing trainees.
Because of the limits of the shelter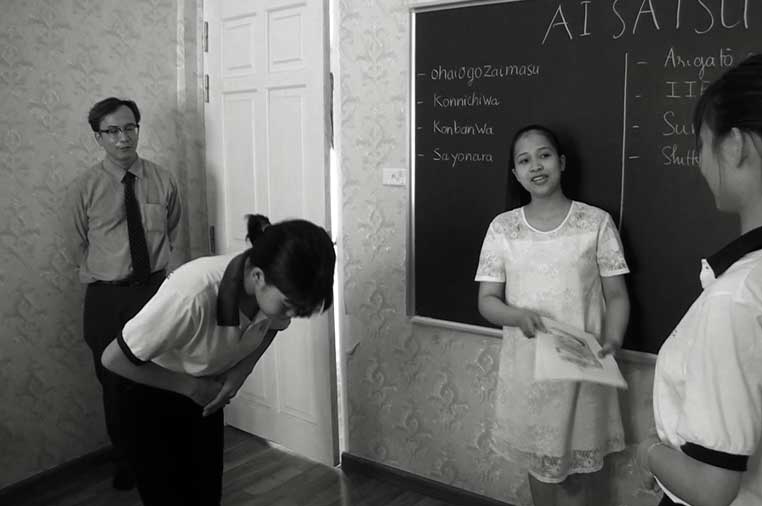 However, operating the shelter cost him more than 400,000 yen every month because he had to cover living expenses of trainees and transportation fees to take them to accepting companies, immigration offices and labor unions for negotiation and consultation. Initial donations were all spent on repair works to make an empty house something livable and only debts accumulated. Although Okabe asked for help from public offices and NGOs, "Nobody helped him," he says. As the government approved the trainee system and decided to accept trainees, the government should provide a safety net for them, but no public system or facilities have been established yet.
In addition to financial limits, Okabe had another reason to withdraw from the shelter operation August this year. "Although a shelter is needed, it is just emergency help and does not offer fundamental rescue for trainees and foreign students." Then in September, he started working for a sending company in Vietnam and an accepting organization in Japan. These two have a partnership so this is the best position for Okabe, a bilingual in Japanese and Vietnamese.
He aims at ideal sending and accepting and emphasizes two points in order to decrease the number of troubles, namely reduced agent's fees to come to Japan and approval for "freedom of changing jobs" for trainees. Surely, improving these two points will eliminate the necessity of an unreasonable working style and "going missing". At the same time, the number of students sleeping in class at Japanese language schools will decrease and accepting companies will make more efforts to provide better wages and labor environment.
Lesson which is not shared
"If you study for three years and work as a trainee for five years, you can send 3 million yen." Being taken in by such smooth talk, young Vietnamese aim to go to Japan one after another.
While I was covering this theme, I was wondering if it would be possible to share information between those who already returned home including trainees and those who are going to Japan from now on. That' s because its tool, a smartphone, is widely used even in rural areas like Japan. Nevertheless, if someone posts information on dishonest brokers or accepting companies on the Internet, he or she is harassed or the information itself is removed and only a lucky story about an honest broker or a company remains there.
In a one-party dictatorship nation, newspaper and TV don't report shadow parts of government projects. As for a foreign journalist like me, if I had not paid an expensive "protection fee" to the Press Center of the Ministry of Foreign Affairs to have a watchman, I would have been stopped by the security police when I tried to hold a camera even on a public road or in a park Therefore, unless the Japanese side takes an initiative, it is difficult to make improvements.
Doubtful prospect
On June 15 this year, the Cabinet decided the "Basic Policies for the Economic and Fiscal Management and Reform 2018" and the Japanese government embarked on accepting foreign workers in earnest. It aims to introduce a new residential status of "specified skills (temporary name)" which allows additional five-year employment in construction, agriculture, elderly care, shipbuilding and tourism industries for foreigners who finished five-year technical training and those who have acquired a certain level of skills and Japanese language ability.
However, 10-year stay in total requires consideration for not only his or her right of life but his or her family, marriage and children. Does the government consider a social welfare system for them? As for Cong's family who appears in the video, even his eldest daughter in 5th grade of an elementary school has started forgetting her father, not to mention his five-year second daughter. Some of the companies provide trainees a vacation during the Vietnamese new year "Tet" for their home coming but it is still at manager's discretion.
In addition, the government added "nursing care" to the categories of technical intern training system last November. However, it imposed requirements including Japanese ability of daily conversation level, there are only two nursing care trainees from China. Then, the government established a new numerical target of accepting 10,000 care workers from Vietnam by the summer of 2020. The Japanese government signed a memorandum with the Vietnamese government and aims at 3,000 trainees within one year.
The governments says it supports Japanese language training expenses before trainees' arrival to Japan but there is a bigger obstacle than the language. I found out this fact while I was covering this topic in Vietnam. Even if they acquire "care skills" of Japan, it does not lead to income in Vietnam because there are no nursing insurance system or nursery homes there. Being taken care of by foreigners will be after they keep living in Japan for a long time or an industry for the elderly will emerge in their home country.
Hoping that they don't come to dislike Japan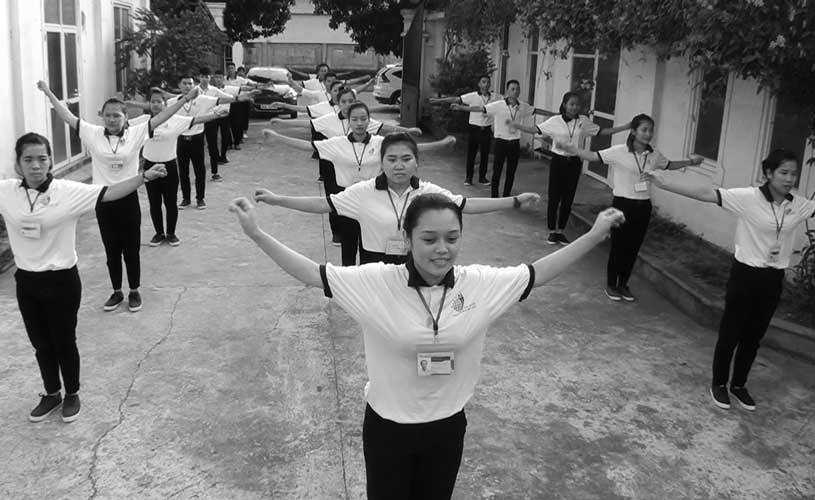 Present laborers from Vietnam are greatly different from former ones from the Philippines, Iran, Thailand and China in number and social position. Now the Japanese society cannot exist without the existence of foreigners. In order to accept them as "ordinary citizens", not as temporary "labor force", the government should review the system in line with the reality and we the Japanese people living in the same society as them should change awareness. Otherwise, it would only invite confusion and Japan would be an unattractive country.
The number of the Chinese trainees is decreasing as their country's economy is developing and an income gap with Japan is getting smaller. Also, if workers need to learn a language of a destination country, they choose to go to English-speaking countries because of its broad versatility. Taiwan and Korea already offer better treatment to Vietnamese workers than Japan including provision of language lessons and accompaniment of families. There are many countries which have better conditions than Japan including not only compensations for labor but also in the aspect of human right awareness. If the Vietnamese workers have only bitter experiences in Japan and they eventually come to dislike Japan, there will be no future.
What happened to trainee Cong after that? A separation notice was finally issued thanks to Okabe's strenuous efforts and he could receive unemployment insurance retroactively. Cong says he will go back to Vietnam, "bringing souvenirs to good girls".