Thailand
Dead Track Planned to be Renewed
November 2018
Kra Isthmus Railway Built by the Imperial Japanese Army
This year, the Thai Government decided on a new railway construction plan at the old railway site constructed by the Imperial Japanese Army to supply the Burma Front. It is the "Kra Isthmus Railway" site with the total length of 94 km which opened in December 1943, two months after the opening of the Thai-Burma Railway to support the latter. The Kra Isthmus is the narrowest area of the Malay Peninsula extending for 44 km and the highest point of the railway is 75 m above sea level. On this route connecting the easternmost Chumphon and the westernmost Ranong, UK planned a railway and France a canal in the middle of the 19th century. However, both gave up their plans due to financial or political problems. Although it was only for two years during the WWⅡ, Japan realized the plan for the first time. This time, carrying a video camera, I followed the dead track which has recently come under the spotlight.
When a new railway is opened here, the eastern industrial area of Thailand will be connected to Ranong Port facing the Andaman Sea, which will shorten a travel between Thailand and India/Middle East for approximately 1,200 km and for two to five days. Local people have a plan to make the Kra Isthmus Railway site and a scenic new railway tourism resources like Kanchanaburi where the Thai-Burma Railway was constructed.
Meanwhile, for Far East Asian countries, it will be possible to go between the Indian Ocean and the South China Sea without passing the Malacca Strait. China procures 90% of its petroleum import from Middle East and Africa and it has craved this transportation route called the "String of Pearls" since before the "One Belt One Road Initiative." Professor Warasak (61) of Chulalongkorn University who have visited China many times says that he and other high-ranking officials of Thailand are proposed a canal project at every opportunity. China already sent about 20,000 workers to Laos, north of Thailand, for the construction of a high-speed railway and has obtained a development right of the 150-meter area on both sides of the railway. In Cambodia on the east, China developed a forest of casino and high buildings at Sihanoukville Port, a resort area, and treats it as its concession.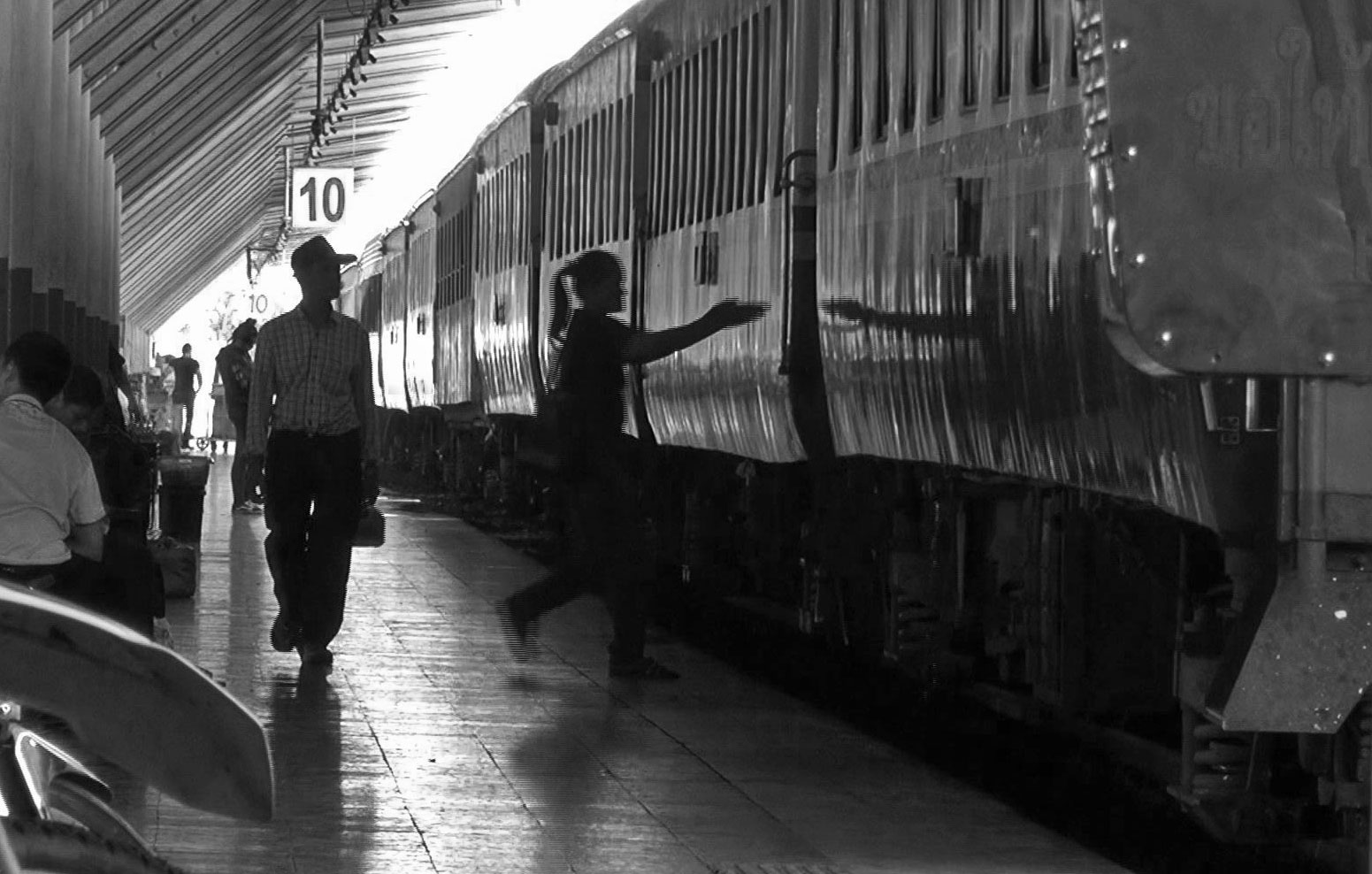 China supports heavy-handed politics of Cambodia and does not meddle with internal affairs of Thailand where the military government still continues. On the other hand, Western countries as well as Japan are hesitant to offer aids and investments to authoritarian states. I went a little farther to a construction site of a Thai high-speed railway which China plans to connect with the high-speed railway now under construction in Laos. There, after the ground-breaking ceremony, construction works stopped only after the road beds were made on a demonstration track. I heard that Thailand does not accept construction workers from China and offers only technological support and that it tries to lower loan interest rates, and therefore a formal contract is still in the air. A national election which will end the military rule is planned to be held next spring. Omnidirectional diplomacy, Thailand's forte, seems to still exist.
Although I didn't include this in my video report, Professor Ichiro Kakizawa (47) of Yokohama City University and Professor Somphong (58) of Chulalongkorn University who both specialize in transportation in Japan and Thailand respectively coincidentally expressed the same opinion. "What is needed for Thailand more than anything else is double-tracking of existing railways not high-speed or new railways." It is true that 90% of the railways are single tracks and not electrified except for suburbs of Bangkok. For this trip, I dared to travel about 500 km from Bangkok to Chumphon, the starting point of the Kra Isthmus Railway, by State Railway of Thailand. There was no breakdown nor accident with fine weather but the train arrived more than one hour late. The delay seems to be normal and there was no announcement for apology.
The Japanese government and companies participate in not only financing and construction but also railway operations after the opening as business. I heard many people saying that when hard and soft technologies are transferred, a win-win situation with Thailand will be realized.
I hope readers will feel the surrounding environment, atmosphere and truth or falsehood of this issue from the video images and real voices.
※Correction and apology: "Altitude of 95 m" in the video was a mistake. It was later found out that 75 m is correct.