Articles
Since 1987
As a journalist, I have been reporting about social, political and economic state of affairs in Southeast Asia through people's lives.
Introduction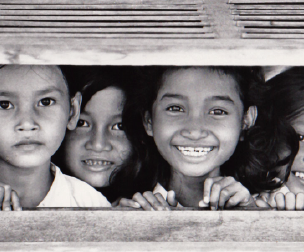 Thank you for visiting this site, The People of Southeast Asia, from among the three hundred million plus websites available worldwide.
More than 30 years ago, before I went to Vietnam on a business trip, a former refugee from Vietnam who worked at electric work donated 50,000 yen to support my activities as a journalist. He knew that my reportage in Southeast Asia always wound up in the red. But to accept contribution from him would be a contradiction. It would make me wonder why I am determined to cover the north/south issue in Southeast Asia. I thought I should decline his contribution, but I did not want to nullify his intentions. So, when I arrived at Ho Chi Minh City, I search for his sister who was selling shoes there and put five 100-US dollar bills in her hand, telling her, "This is from your brother."
The articles on this website are not in high demand. Therefore, these news reports do not wind up on commercial media, including newspapers, magazines, television and even internet news sites. Many of these articles can reach you because this is a private website. It is difficult to make a living by working on the  themes like those on this website, so I poured money into this site from not only my earnings covering news and making documentary programs throughout my 38-year career as a journalist, but also earnings from covering other topics such as hot springs and delicacies, sports and music.
Since I retired, I have funded this site by profits made by video production jobs which are commissioned by individuals and small and medium-sized corporations as television companies balance their budgets through advertisements and television shopping shows.
News coverage on self-assignment with limited funds is restricted in many ways. Sometimes there are no funds to cover a certain topic even though I knew it would be better to report on it. On the other hand, I can freely plan and edit articles, as there is no need to give consideration to corporate donors and sponsors. Thanks to the people of Southeast Asia and Japan who understand my stance and have supported me through serving as translators and offering news stories, it has been possible for me to continue my reportage. I would like to take this opportunity to express my sincere gratitude.
At this time, peace has come to Southeast Asia. Ordinary people can come to Japan for work and sightseeing. A lot of Japanese corporations have expanded overseas and foreign nationals currently constitute almost 3% of the population of Japan and it continues increasing. It is my utmost pleasure if this site can serve as a bridge for mutual understanding between the readers and "The People of Southeast Asia".

About Me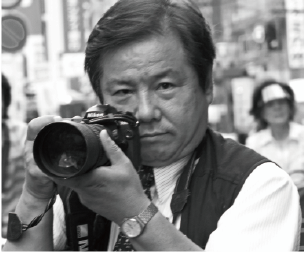 Shinichi Asabe, Journalist
Member of the Japan Professional Photographers Society, the Asia Press Club and the Asia Writers Club
Bio
Shinichi Asabe was born in Ashiya, Japan in 1957. While attending Osaka University of Arts, he studied at the London College of Printing and interned at the Eastern Daily Press in Norwich, U.K. After graduating the university in 1981, he was employed as a photographer by the Mainichi Newspapers, a major national newspaper corporation. In 1987 he started to cover socio-political and economic state of affairs in Southeast Asia as a photojournalist. He left the newspaper company in 1992 and became a freelance photojournalist based in Tokyo and contributed to magazines, television companies and news agencies. In 1998, he was employed by RKB Mainichi, a major television station in Fukuoka, Japan, where he worked as a news reporter and TV director until his retirement in 2017. He has since worked as a freelance and founded Asayan Planning in 2018, an internet video production company.
Contributed For
The Mainichi Newspapers, Kyodo News, The Asahi Simbun, Iwanami Shoten, SHINCHOSHA, KODANSHA, Weekly Kinyobi, RKB Mainichi, NHK, TBS, TXV, Asahi Newstar, TVN, Love FM, Yahoo!News, and etc.